The Art of Sound by Jaguar F-TYPE SVR demonstrates the science of cymatics and making sound waves visible. Bringing to life the distinctive and pulse-quickening sound of the F-TYPE SVR, it visualises the sports car's Titanium Active Exhaust frequencies as intriguing patterns.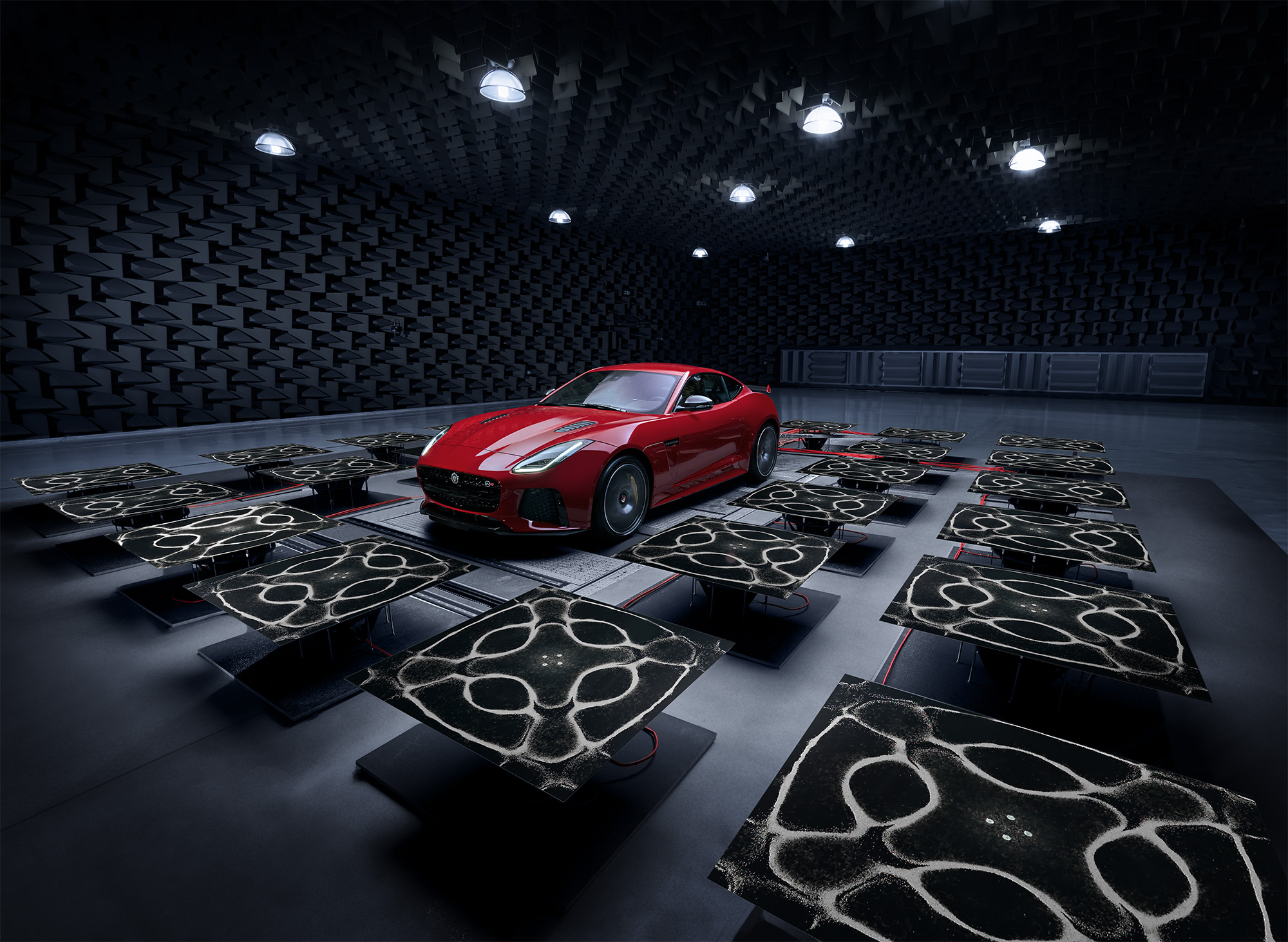 Years of precision engineering went into creating the unmistakable roar of the F-TYPE SVR. The sound of the Titanium Active Sports Exhaust invokes a deep visceral reaction from anyone hearing it. We wanted to use this distinctive roar to create a responsive artwork.






We discovered that captivating cymatic patterns could be created from the complex exhaust note. These visualisations of resonance are formed by particle movements across vibrating surfaces known as Chladni Plates. We wanted to take the F-TYPE SVR roar and create a precise kaleidoscopic installation repeated across 28 individual plates.





The Art of Sound film




The sonic experiment was constructed at Jaguar Land Rover's semi-anechoic chamber at Gaydon. This precision facility usually measures and tests sound via microphones, so a completely visual set-up was new to them. The 575PS Jaguar F-TYPE SVR was placed on a rolling road and surrounded in a grid by twenty-eight 1m square Chladni plates.






As the car accelerated, the visual magic happened as each plate responded perfectly and precisely to the exhaust note. Twenty-eight repeated patterns formed and danced across the vibrating surfaces in a direct visual response to the exhaust note.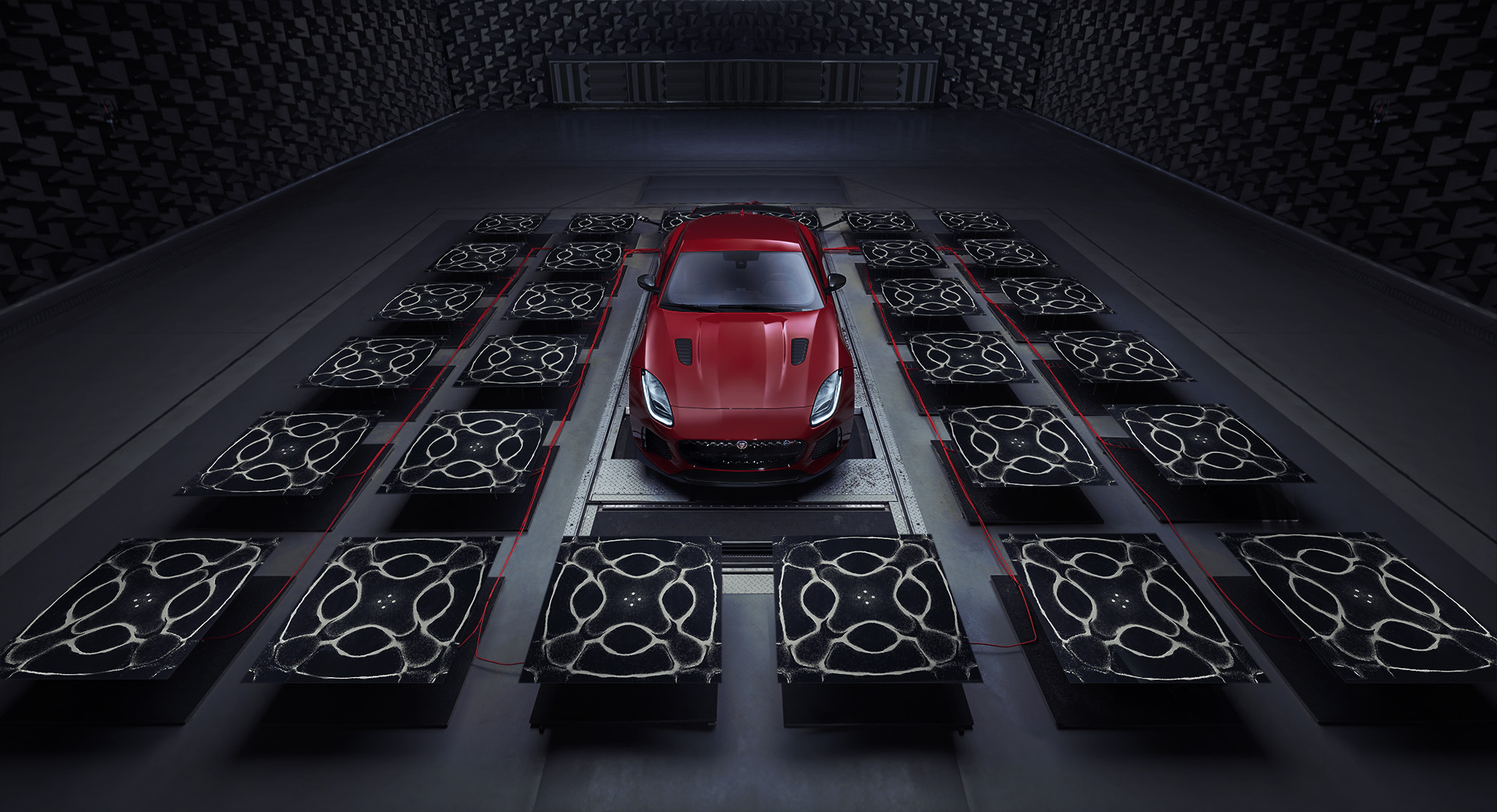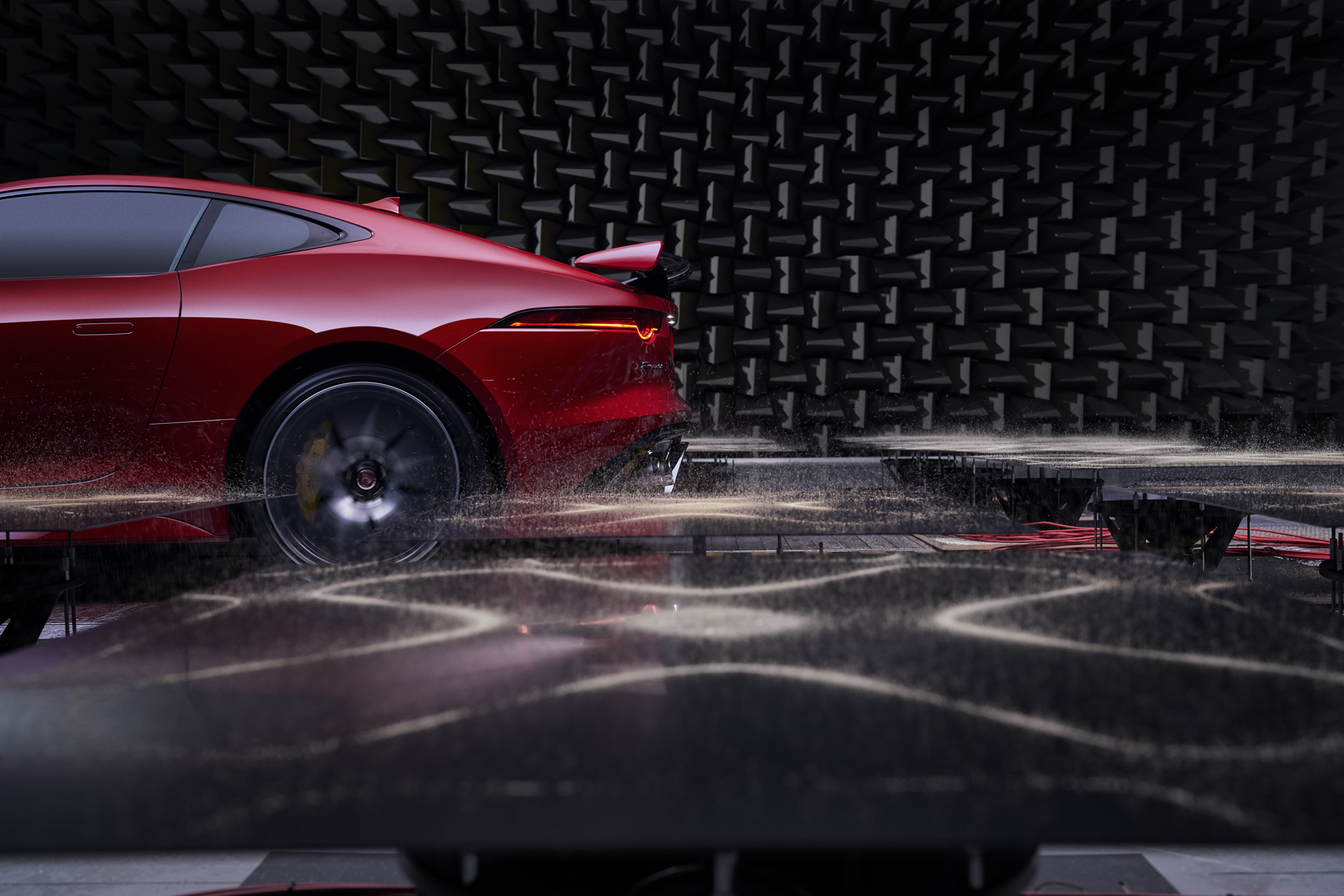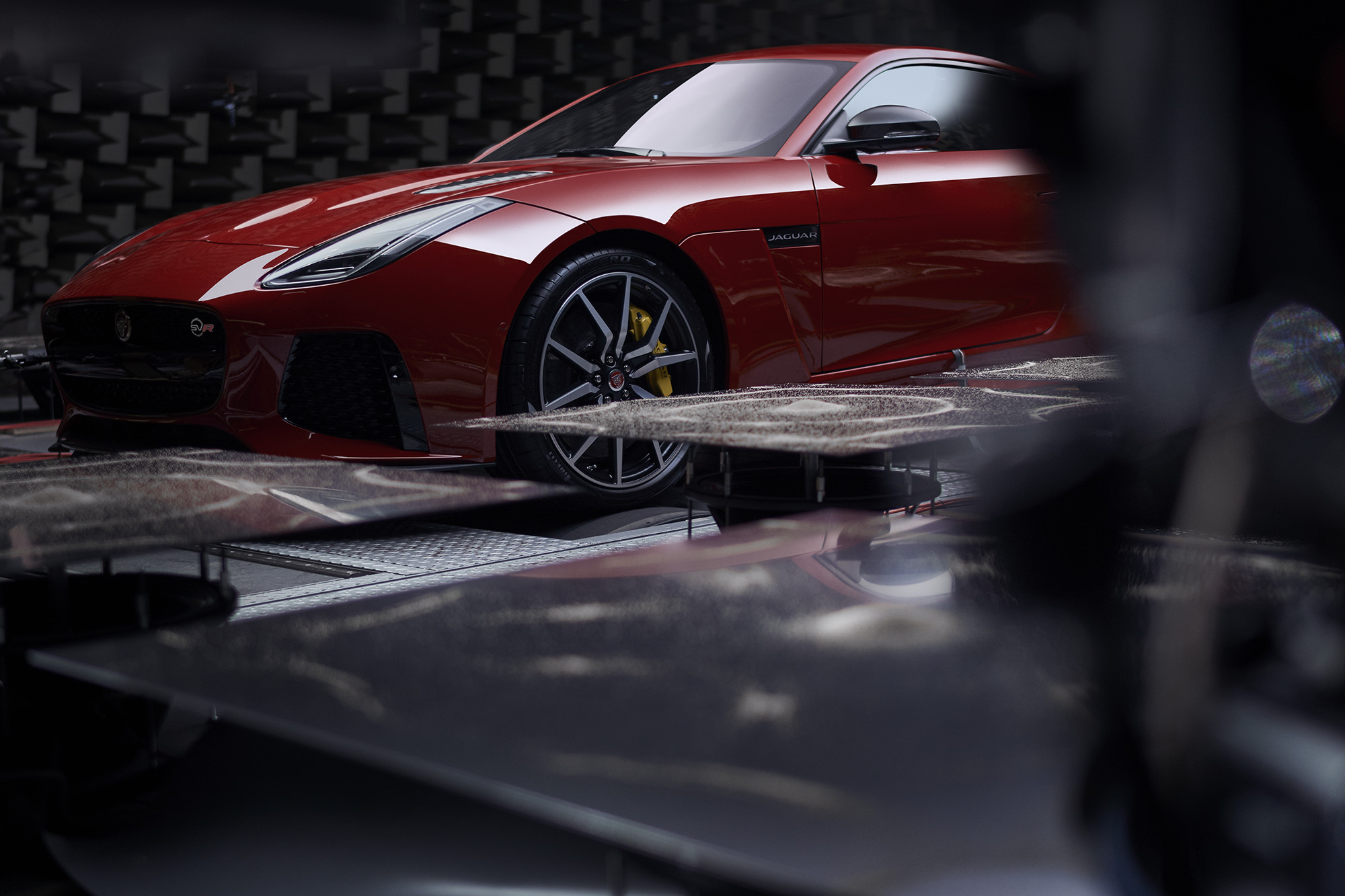 Director:
Steve Downer
BTS Director:
Justin Hackney
Production Company:
Mad Cow
Agency Producer: Ollie Creamer
Photography:
Nigel Harniman

Agency:
Spark44
Role: Creative Director, Art Director
British Arrows 2018
Shortlist
Creativepool Awards 2017
Shortlist
One Eyeland Photography Awards 2017
Shortlist
London Motor Film Festival 2017
Selection
Thanks to everyone involved with this project: Dominic Chambers, Andy Parker, Laura Hopes, Nick Dobson, Oliver Creamer, Natalie Coomer, James Honnan-Mellett, Charlotte Eddowes, Steve Nicholls, Matthew Anderson, Sean Doyle, Werner Krainz, JLR NVH department, Paul Mann and Machine Shop, Steve Downer, Nicholas Unsworth, Jonas Blanchard, Justin Hackney, Lee Mitchell, Mad Cow, Nigel Harniman, Cut & Run, Smoke & Mirrors, Big Buoy, Grand Central and our ear plugs.