Sainsbury's LEGO Cards Filter


A LEGO first - An augmented reality filter that lets YOU actually become a LEGO Minifig on Facebook and Instagram.

In 2020 Sainsbury's dropped the latest collection of 140 LEGO Cards. We wanted to do something different and playful in social for the AFOL (Adult fans of LEGO) community and card collectors, and raise awareness and excitement for the Sainsbury's LEGO 'Living Amazingly' Collectables campaign.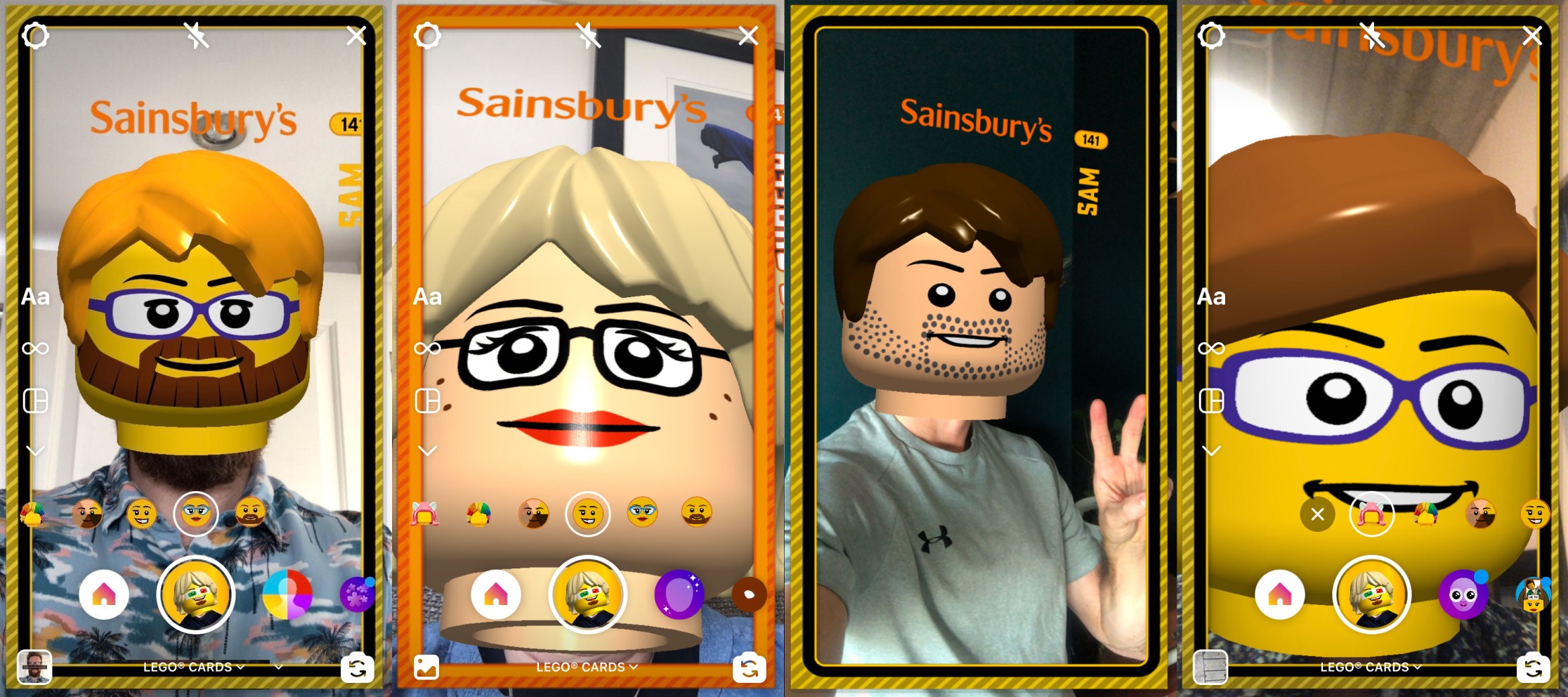 To promote it, we created the world's first LEGO AR filter which let fans create their own character head which responded to their head movements and facial reactions.
When you're virtually wearing your shiny new LEGO head, you can move your mouth, blink your eyes, frown, wink. The face-tracking responsiveness allows you to record video messages and express yourself - it's a bit like having your own LEGO memoji. A LEGOji?

Look Mum... I'm a Minifig! 😎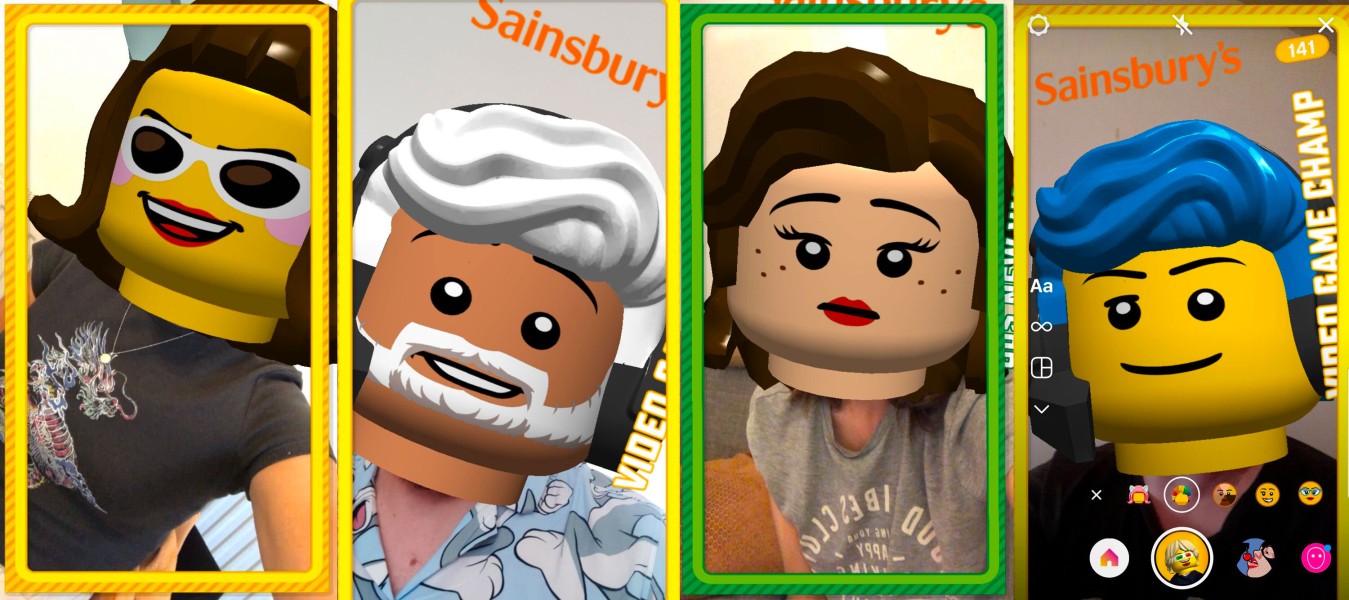 This effect offers a deep level of customisable options. You can change hair style and colour, hats, skin tone, make-up, glasses, facial hair or just add butterflies or kitty whiskers to your face.

There are almost 1.5million possible combinations. So you can create an accurate likeness of yourself, have fun creating weird heads, friends or celebrities.
Recognise any of these rock and pop stars? 👇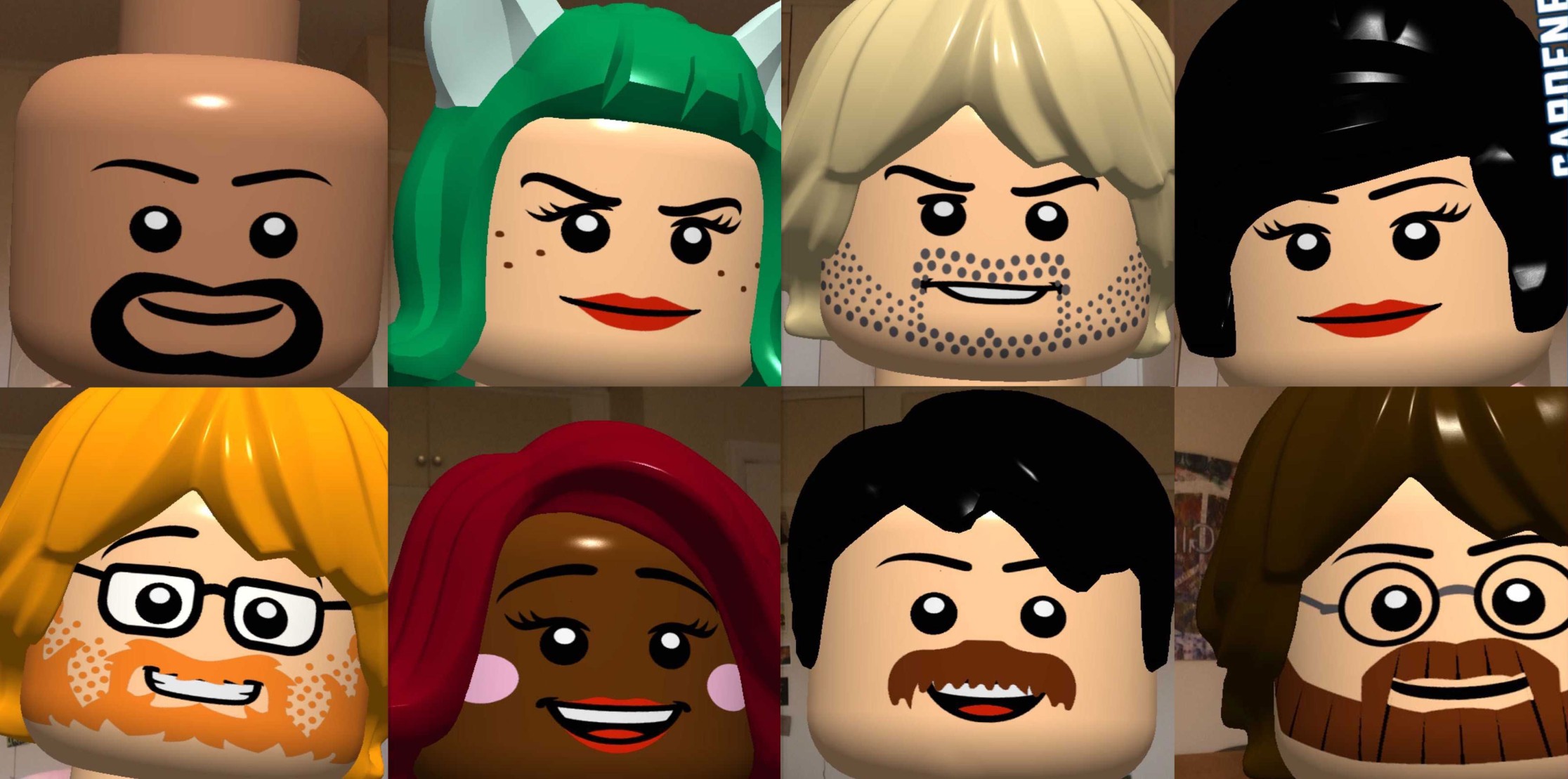 Agency:
Spark44
Role: Creative Director, Art Director