To promote the book Meatspace by Nikesh Shukla we set out to create a literal literary marketing stunt by sending some meat into space. The book had nothing to do with sending meat into space!
A tandoori lamb chop from Tayyabs was launched from Upper Slaughter, Cotswolds, on a 1200g weather balloon in June 2014.
We lost contact soon afterwards...

One month later a farmer discovered it in his field, informed us, and then chose to withhold it.

This started a four month long online hunt for information about the farmer and the location. It was a case of life imitating art.
Finally, with a small prod from the police, the farmer chose to return the camera. We couldn't believe how beautiful the footage was.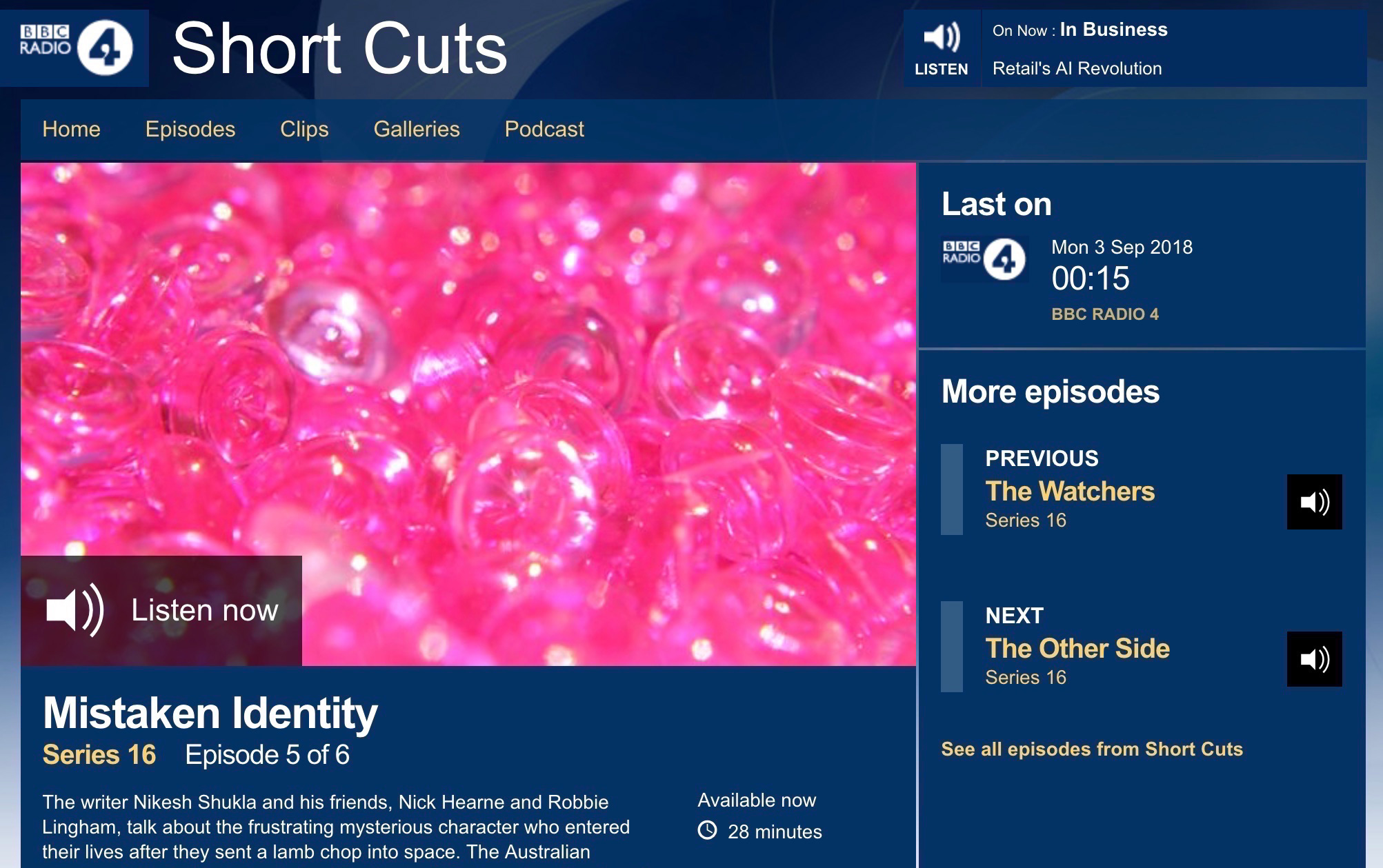 And more...the story picked up internationally. Spun into a parody account on Twitter (still don't know who was behind that). Became a yardstick for stupid things sent into space.

And the dramatic recovery story was broadcast as part of the BBC Radio 4 Short Cuts podcast.

We also got to fulfill a lifetime ambition and get our faces on the Tayyabs 'Hall Of Fame' next to heroes such as The Ramones and Daniel Craig.

All of this for under £331.56.
Here's a case study with some fun media clips and behind the scenes of the adventure of M.E.A.T.1.

Agency:
We Are Social
Role: Creative Director, Producer, Director, Editor, PR, Astronaut
MAA Awards 2016
Winner - Small Budget
Lovie Awards 2015
Bronze - Viral Advertising
Lovie Awards 2015
People's Choice - Viral Advertising
Team M.E.A.T.

Nikesh Shukla: Celebrity Talent and Ground Support
Rob Lingham: Recon, Flight Prep Team, Recovery
Sanjai Davé: Meat Handler and Ground Support
Tom Lingham: Recovery, Official Meatspace Theme Music